Grace Wu
September 23 @ 5:30 pm (Pacific): Grace Wu
Building a net zero energy system that protects biodiversity
Achieving net zero economy-wide carbon emissions will require the large-scale expansion of low-carbon energy infrastructure at unprecedented rates. Yet we lack an understanding of where that infrastructure may be sited, the scale of the land and ocean area requirements, and its possible conservation impacts. This talk will present results from studies that use highly detailed energy and land use modeling to examine the effect of various levels of environmental protections on the energy infrastructure required for the Western US to achieve ambitious climate targets.
Grace Wu is an Assistant Professor in the Environmental Studies Program at the University of California Santa Barbara. She is broadly interested in the dynamics and drivers of land use change, climate change mitigation, and advancing our ability to plan for sustainable, multi-use landscapes that protect biodiversity and advance climate goals. She uses spatial science approaches to identify and understand the co-benefits and trade-offs between climate solutions and habitat conservation.
Before joining UCSB, Grace was a Smith Conservation Fellow at The Nature Conservancy and the National Center for Ecological Analysis and Synthesis. She was also a UC President's Postdoctoral Fellow at the John Muir Institute of the Environment at UC Davis. She holds a BA from Pomona College, MPhil from University of Cambridge, and an MS and PhD in Energy and Resources from UC Berkeley.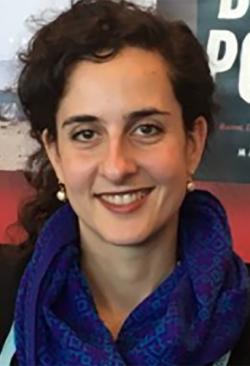 Sophia Stamatopoulou-Robbins
September 30 @ 5:30 pm (Pacific): Sophia Stamatopoulou-Robbins
Waste siege: the life of infrastructure in Palestine
This talk offers an analysis unusual in the study of Palestine: it begins with the environmental, infrastructural, and aesthetic context in which Palestinians forge their lives, naming that context a "waste siege." Author Sophia Stamatopoulou-Robbins suggests that to speak of waste siege is to describe a series of conditions: from smelling wastes to negotiating military infrastructures, from biopolitical forms of colonial rule to experiences of governmental abandonment, from obvious targets of resistance to confusion over responsibility for the burdensome objects of daily life. She focuses on waste as an experience of everyday life that is continuous with, but not a result only of, occupation. Tracing Palestinians' experiences of wastes over the past decade, and their improvisations for mitigating the effects of this siege, she explores how multiple authorities governing the West Bank — including municipalities, the Palestinian Authority, international aid organizations, and Israel — rule by waste siege, whether intentionally or not.
In her book of the same title, Stamatopoulou-Robbins depicts waste's constant returns, challenging both common formulations of waste as "matter out of place" and as the ontological opposite of the environment, by suggesting instead that waste siege be understood as an ecology of "matter with no place to go." Waste siege thus not only describes a stateless Palestine, but also becomes a metaphor for our besieged planet.
Sophia Stamatopoulou-Robbins is an Associate Professor of Anthropology at Bard College with interests in infrastructure, waste, environment, colonialism, austerity, and platform capitalism. Her first book, Waste Siege: The Life of Infrastructure in Palestine (Stanford, 2019), won the Middle East Studies Association's Albert Hourani Book Award (2020). Her current book, Homing Austerity: Airbnb in Athens (upcoming from Duke University Press) examines how Airbnb is transforming the relationship between subjectivity, real estate, work, and aesthetics.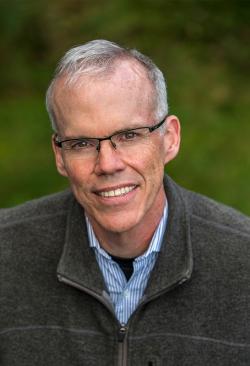 Bill McKibben (Photo by Nancie Battaglia)
October 7 @ 4 pm (Pacific): Bill McKibben
What can we still do?
Clearly we're not going to stop climate change — the last two years have shown us just how much damage has already been done. So what can we do — both to slow the rise of temperature, and to find some resilience in our divided societies?
Bill McKibben is a contributing writer to The New Yorker, a founder of the grassroots climate campaign 350.org and the Schumann Distinguished Professor in Residence at Middlebury College in Vermont. He was a 2014 recipient of the Right Livelihood Prize, sometimes called the 'alternative Nobel,' and the Gandhi Peace Award. He has written over a dozen books about the environment, including his first, The End of Nature, published 30 years ago, and his most recent, Falter: Has the Human Game Begun to Play Itself Out?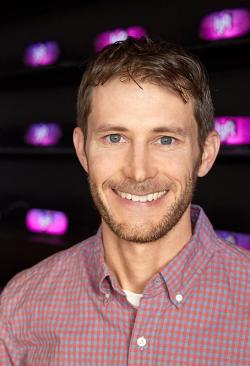 Sam Arons
November 4 @ 5:30 pm (Pacific): Sam Arons
The road ahead: shared electric vehicles
Transportation is the largest sector of greenhouse gas emissions in the US, and shared electric vehicles (EVs) – such as those operating on ridesharing platforms – have the potential to significantly reduce these emissions. In this talk, Sam Arons will discuss Lyft's industry-leading commitment to adopt 100% electric vehicles by 2030, the challenges of getting there, and why ridesharing is a great first-mover for EVs.
Sam joined Lyft in 2018 as the Director of Sustainability, and in 2020, Lyft made an industry-leading commitment to reach 100% electric vehicles on the Lyft platform by 2030. 
Prior to Lyft, Sam spent 10 years at Google as Senior Lead for Energy & Infrastructure, where he co-led Google's achievement of 100% renewable energy in 2017, making Google the largest non-utility purchaser of renewable energy on the planet to-date with over 3 GW of wind & solar energy under contract. Before Google, Sam earned a BA in Physics from Williams College and an MS in Energy and Resources from UC Berkeley, where his research focused on wind energy and plug-in vehicles, respectively.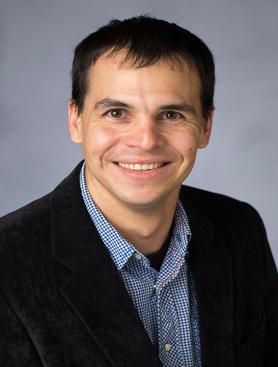 November 18 @ 5:30 pm (Pacific): William Bauer
We Are the Land: A Native History of California in the 20th and 21st Centuries
In the late 20th and early 21st centuries, California Indian people and nations have been at the forefront of efforts to assert tribal sovereignty, defend waterways and reclaim land. Building on his recently co-authored book, We Are the Land: A Native History of California, William Bauer will discuss how California Indians reshaped California and the United States in the 20th and 21st centuries.
William Bauer (Wailacki and Concow) is a professor of History and Program Director of American Indian and Indigenous Studies at the University of Nevada, Las Vegas. He is the co-author of We Are the Land: A Native History of California and author of California Through Native Eyes: Reclaiming History and We Were All Like Migrant Workers Here: Work, Community and Memory on California's Round Valley Reservation, 1850-1941.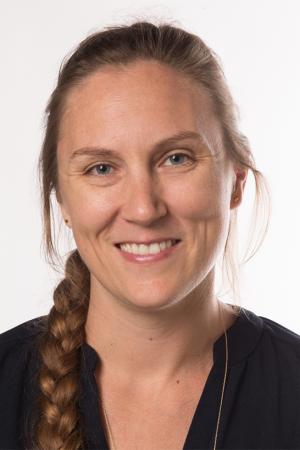 December 2 @ 5:30 pm (Pacific): Traci Brynne Voyles
The Settler Sea: California's Salton Sea and the Consequences of Colonialism
Traci Brynne Voyles is an associate professor and chair of Women's and Gender Studies at the University of Oklahoma. She works in the fields of environmental history, environmental justice, Indigenous studies, feminist theory, and critical race studies.
She is the author of The Settler Sea: California's Salton Sea and the Consequences of Colonialism (University of Nebraska Press, Many Wests series, 2021) and Wastelanding: Legacies of Uranium Mining in Navajo Country (University of Minnesota Press, 2015), and is currently writing an environmental history of childbirth in the 20th century United States.