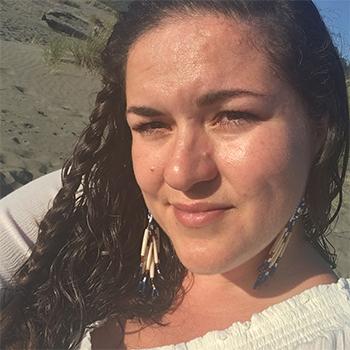 Employer:
Redwood Community Action Agency
Job Description
NRS is committed to working with private landowners, government agencies, timber and fisheries industries, tribes, and community-based groups to promote healthy communities and healthy watersheds. At NRS Marisa is a Planner with the Watershed Services Program, which works with diverse landowners to restore local watersheds, protect water quality, and promote informed communities, and performs tasks such as grant writing, project development and permitting, monitoring and data collection, teaching environmental education in elementary and high school classrooms, and writing articles. She also supports projects in the Active Living Program, which fosters local and regional partnerships to cultivate a stronger focus for healthy community design, local food security and community empowerment.
My work at NRS is about supporting healthy watersheds and healthy communities, which often means working with diverse groups of people, recognizing and valuing diverse backgrounds and points of view, and balancing the needs of human communities with the needs of plant and wildlife communities. The E&C program taught me to think critically, and helped me explore my own privileges, biases and unconscious beliefs surrounding environmentalism, wilderness, race, class and gender. The program challenged dominant narratives surrounding natural resource management and conservation, and required me to think creatively and outside the box about the human-nature relationship. It also honed my writing and public speaking skills, increased my environmental literacy and knowledge, improved my time management, organization and self-sufficiency, and trained me in survey and interview design and implementation. The E&C program taught me about listening and paying attention, quieting the ego, and the practice of looking at an issue from multiple perspectives. It gave me the confidence and knowledge to pursue my professional career, and changed the way I see the world.